Penny Nicholas
Ngāi Tahu, Oraka Aparima, Awarua, Waihopai, Hokonui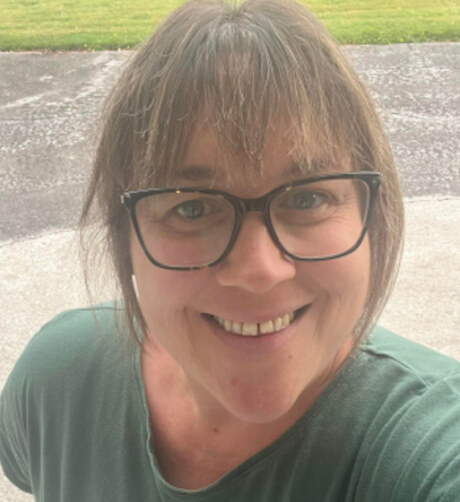 Penny's role is a busy one leading the operation management of the Health & Social Services Trust along with general administration across Hokonui Rūnanga and its Subsidiaries. Penny went off to Canterbury as a young person and studied Management and Human Resources, upon her return to Southland she came to work at Hokonui Rūnanga seeing this as an opportunity to work for the benefit of her iwi. Having a passion in whānau wellbeing she then completed a health qualification. She brings a knowledge of community experience to her role and can often be found in the kitchen, acting as a taxi driver for kaumatua and in numerous other roles supporting staff in their mahi.
---
Hannah Dunlop
Whānau Ora Navigator
Whānau Ora Navigators work closely with whānau to identify their specific needs and aspirations, then help to identify the services, education providers or employment and business opportunities that whanau or individuals may need. Goal setting for your future is a major focus for Whānau Ora Navigators.
Hannah previously was a teacher's aid helping children with learning disabilities before she left to experience her OE, Hannah has a passion for helping people reach their goals for future success.
---
Penny Leith
Community Connector
Ngāi Tahu
Community Connectors support the welfare needs of individuals and whānau to keep safe while isolating at home / in the community or who have experienced hardship due to on going issues from COVID-19.
Penny has a passion for helping people and advocating for their wellbeing. Penny has a background for caregiving for people who need home assistance and Pharmacy training.
---
Kirsty Egerton
Community Health Worker
As our Community Health Worker Kirsty's role focuses on general health education, promotion, advisory, liaison and coordination activities for whānau.
Kirsty has a background in caregiving for the elderly, vulnerable adults, and children. Kirsty excels at advocating for clients who are navigating the health system.
Kirsty has a passion for helping others no matter how big or small it might be.
---
Jamie Addison
Addictions Counsellor, Trauma Therapist, Cultural Advisor
Ko hikurangi te maunga
Ko waiapu te awa
Ngati porou te iwi
Ko tenei ahau to mokopuna o te tairawhiti
Ko Jamie toku ingoa
Nga te whānau Collier/Addison
My name is Jamie and I live in Milton with my wife and children. We have many mokopuna and role model the concept of aroha in all we do.
I am a white Ribbon ambassador with qualifications in addiction counselling social services and a Master of Professional practice, specialising in cultural assessment. I have a private practice and contract to ACC as a trauma therapist working with sensitive claims alongside other services that may need support with what knowledge I have learnt through my years of personal lived experience and academic achievements.
---
Anissa Hammond
Social Worker, Counsellor
Anissa joins the team with a Bachelor of Social Work and Community Development from Otago University and a Post Grad Certificate majoring in Counselling from Massy University. Along with working for Hokonui, Anissa currently works in Private Practice at the Invercargill Loss and Grief Centre.
Anissa has a passion for helping others heal and build strong foundations for a healthy and happy life.