Learn more about Vaccines from the NZ Government COVID-19 website - they have a series of useful videos.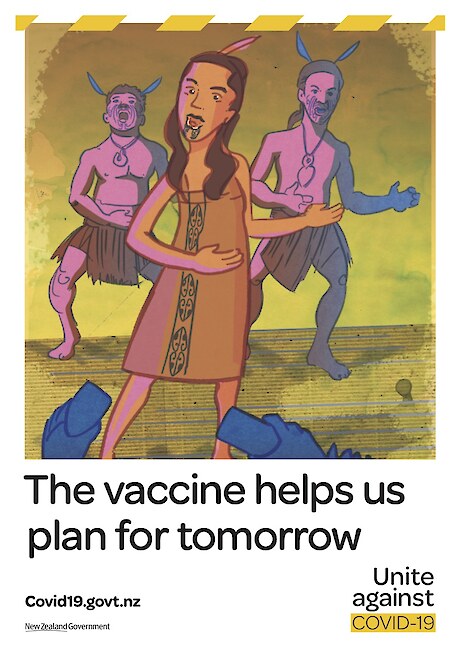 Where to go to get your COVID-19 vaccine
See the Health Point website for the most up to date list of vaccination locations.
Getting your COVID-19 vaccine
Download the following information sheets from the Ministry of Health:
How COVID-19 vaccines were developed quickly and safely
Creating the COVID-19 vaccines took a global effort, but the world united to take on the challenge. And we did not start from scratch — researchers were able to use their knowledge of other coronaviruses and vaccine development.
The vaccines have been developed very quickly but without taking any shortcuts in the necessary processes or compromising safety.
Vaccine clinical trials and testing — Ministry of Health
Vaccine assessment and approval in New Zealand
Medsafe is New Zealand's medicines safety authority. It evaluates applications for all new medicines, including vaccines, to make sure they meet international standards and local requirements.
Medsafe will only recommend a medicine is approved for use in New Zealand if it meets these standards.
The Pfizer vaccine has been provisionally approved (with conditions) for use in New Zealand.
This means it is been formally approved after a thorough assessment, but Pfizer must give Medsafe ongoing data and reporting to show that it meets international standards.
Assessing and approving the vaccines — Ministry of Health
Other vaccines we have agreed to purchase — Ministry of Health
How vaccine safety is monitored
Medsafe will continue to monitor the safety and efficacy of the vaccine as it is used. It will assess ongoing data and reporting, such as large clinical trials across the world and reporting by healthcare professionals and people who have received the vaccine.
Vaccine safety monitoring process — Medsafe
Vaccine effectiveness
The Pfizer vaccine is highly effective if people have both doses
Studies show that about 95% of people who have received both doses of the vaccine are protected against getting COVID-19 symptoms. This means that once you are fully vaccinated, you are far less likely to fall seriously ill and less likely to transmit the virus to others.
Vaccine effectiveness and protection — Ministry of Health
More information
Vaccine safety and approval — Ministry of Health
About COVID-19 vaccines — Immunisation Advisory Centre
Vaccine evaluation and approval process — Medsafe
How the vaccine protects you — Ministry of Health