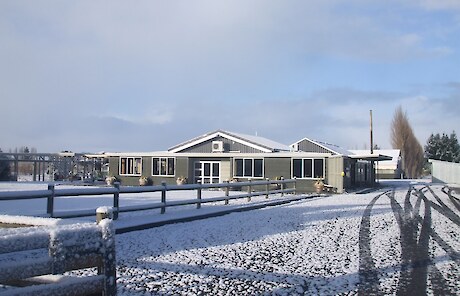 Charlton Road site, June 2013Hokonui Rūnanga have been fortunate to purchase sites of cultural significance to our people.
Learn more about these sites, listed below:
Charlton Road
Hokonui Rūnanga purchased the site at Charlton Road in 1999. The location is significant as it nestles among the trails and landmarks formed by our ancestors.
Find out more about the significance of the Charlton Road site on our History of Hokonui Runanga page.
Five Rivers School site
The Five Rivers School site was purchased because of its cultural significance. From an economic perspective it is well positioned for development in conjunction with the proposed Around the Mountain Cycle Trail.
Find out more about the history and cultural significance of the Five Rivers School site.
Five Rivers School
Site locations
See our map page for site locations for each of the above.